Rooms
The Palais Theatre is a greater than 100-year-old Heritage Hall with a blend of federation and art deco style architecture.
It is used for a variety of activities including large meetings, performances, and dancing, receptions, and concerts.
The Palais Theatre has a number of areas/rooms for hire:  the Main Hall, the upstairs Supper Room and the Noni Carr room.  You can access a copy of the Palais Floor plans here:  Ground Floor Plan, Upper Floor Plan
Watch the video below for a tour of Franklin Theatre.
The Main Hall is a large 12 metre by 21 metre polished timber floor area and includes a stage that is 7.6m deep by 12.2m wide.
The stage is in good condition, recently sanded and has been used for Irish dancing, plays, school concerts etc.
Also in the main hall is a beautiful rear balcony, underneath which is an area with LED down lighting which creates a nice atmosphere for tables.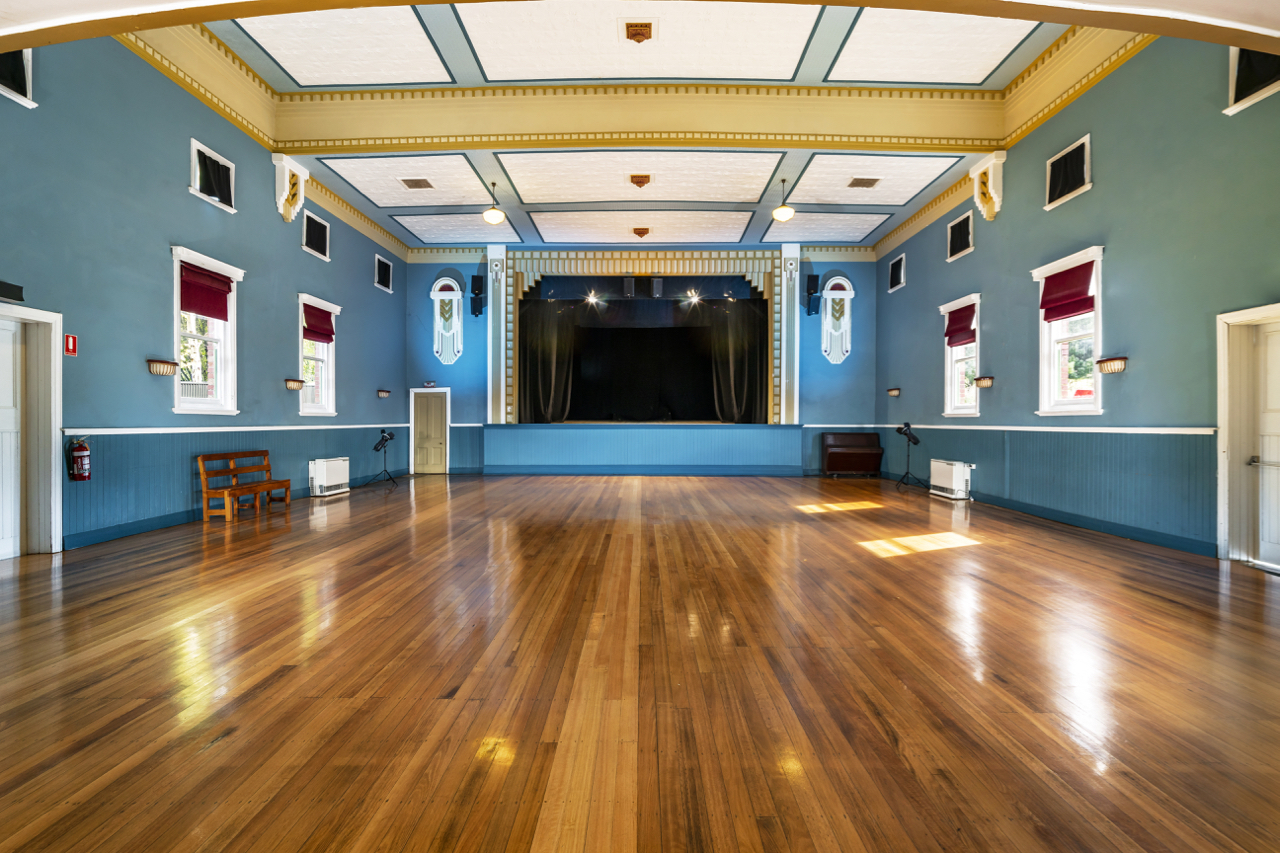 An intimate upstairs room perfect for small to medium-sized meetings.
The Supper Room is room accessed by a staircase from the theatre foyer. It is approx 6.1m * 13.8m with fireplaces at each end (not in use).
This room is most suitable for intimate performances and small to medium-sized meetings.

There is a small kitchen with an oven, microwave oven, and glass dishwasher. These facilities are suitable for simple food preparation and heating up meals only, and services the bar area, which includes the bar and drinks fridge. Please speak to the management before planning on using kitchen facilities.
The Noni Carr room is suitable as a small meeting room (8 – 10 persons) or as a bar for the main hall. It has a drinks fridge, dishwasher, and a microwave.