1 event,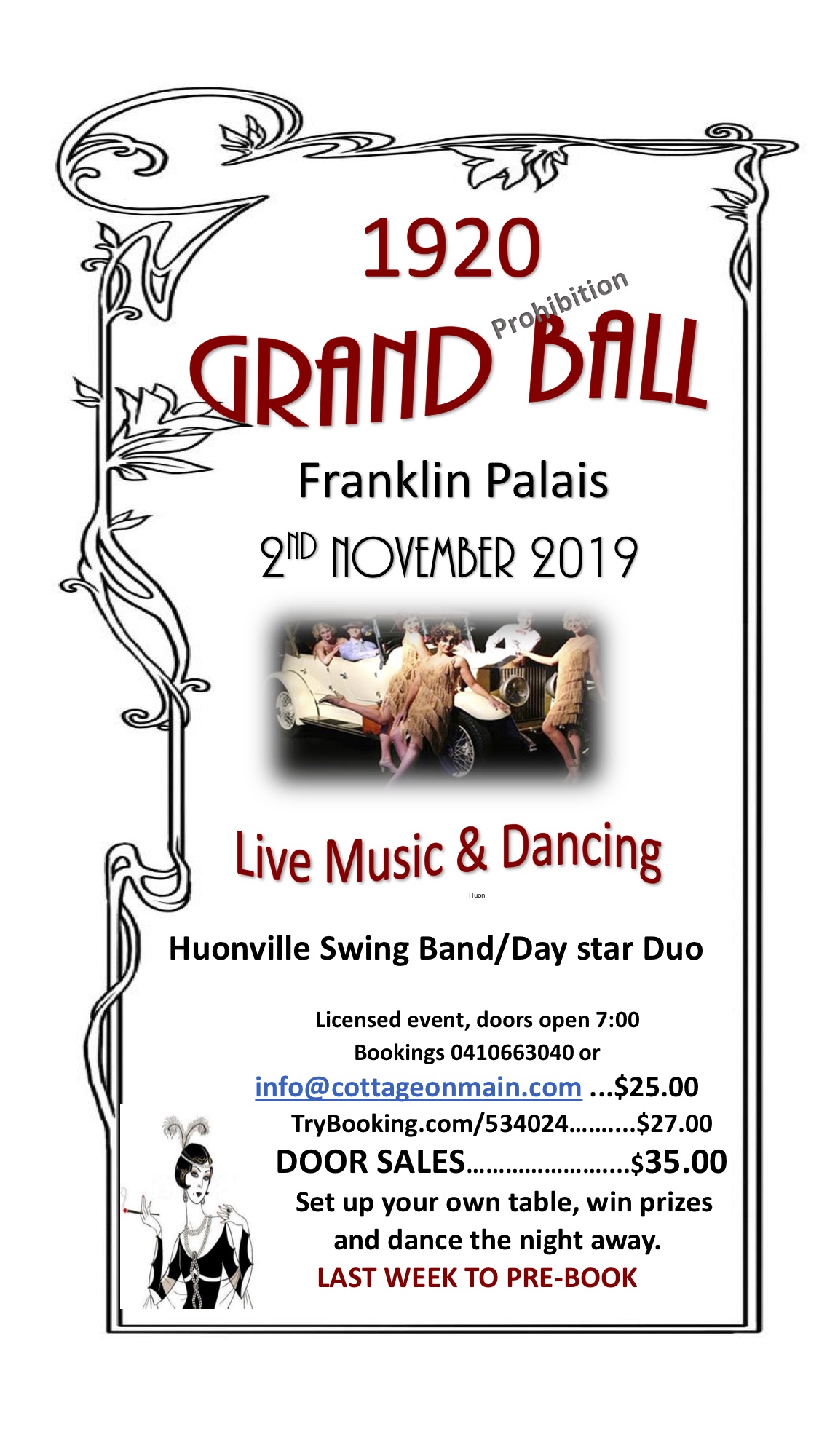 November 2, 2019 Live Music & Dancing - last week to pre-book! Licensed event with doors and bar opening from 7:00pm.  Set up your own table, win prizes and dance the night away! Bookings available via 0410 663 040 or info@cottageonmain.com.  Tickets are $25.00 ($35.00 at the door) Book your tickets online now at the…
1 event,
Movie screens at 7:15p This month, Sunday 3 November, Classic Movies is screening the polarising (either love it or loathe it) 2013 British drama 'Still Life'.   Writer-director Uberto Pasolini, from The Full Monty fame, has made a film that will stay with you long after you have left the Palais. Synopsis:  Council case worker John…
1 event,
foyer & stairwell painting
2 events,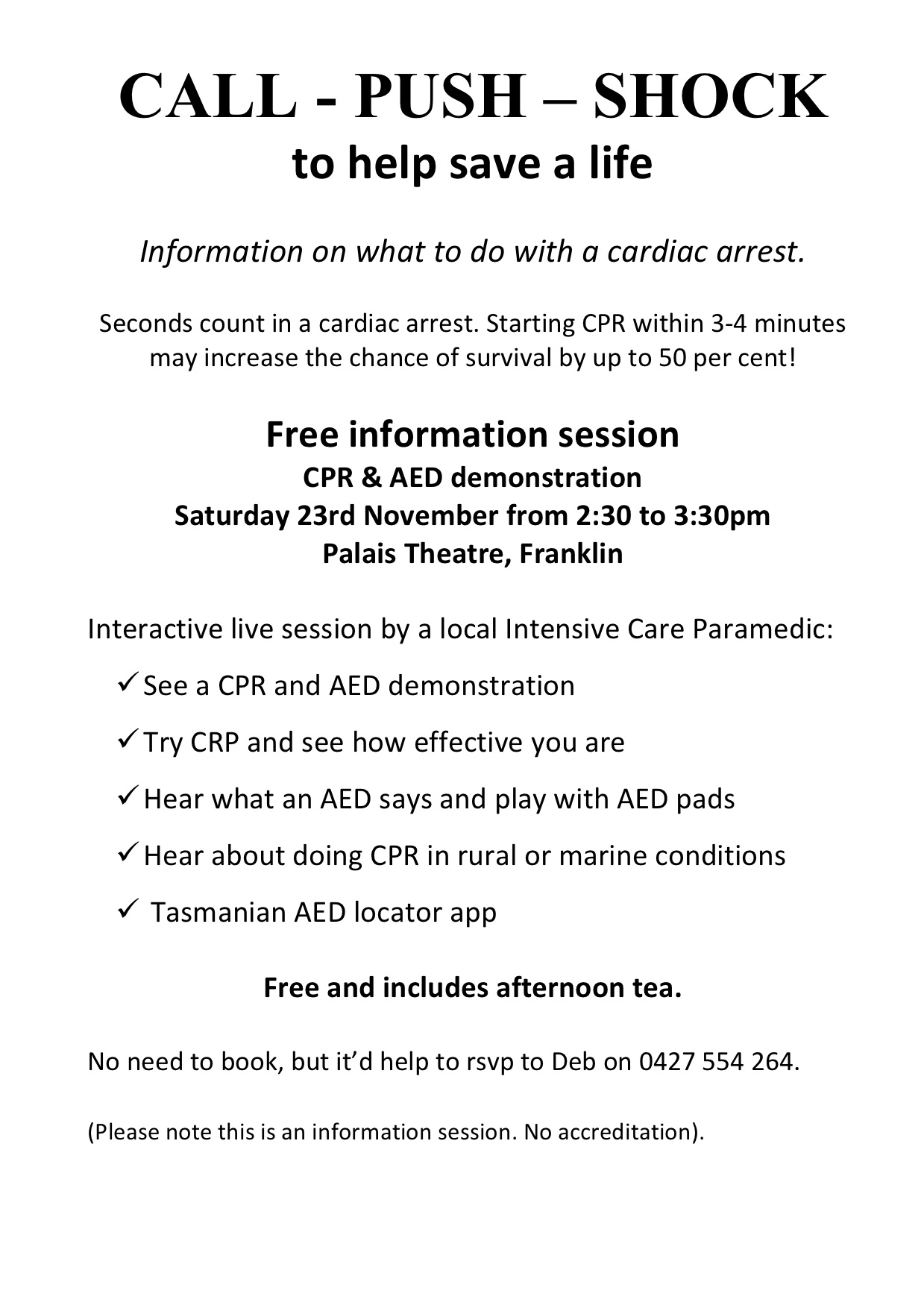 'Call - Push - Shock' is an easy way to remember how you can help save a life.  Call triple zero.  Push: do CPR (chest compressions). Shock: use an AED ('heart start machine' or Automated External Defibrillator).   A demonstration session on Saturday 23rd November will share information on what to do if someone near you is suffering…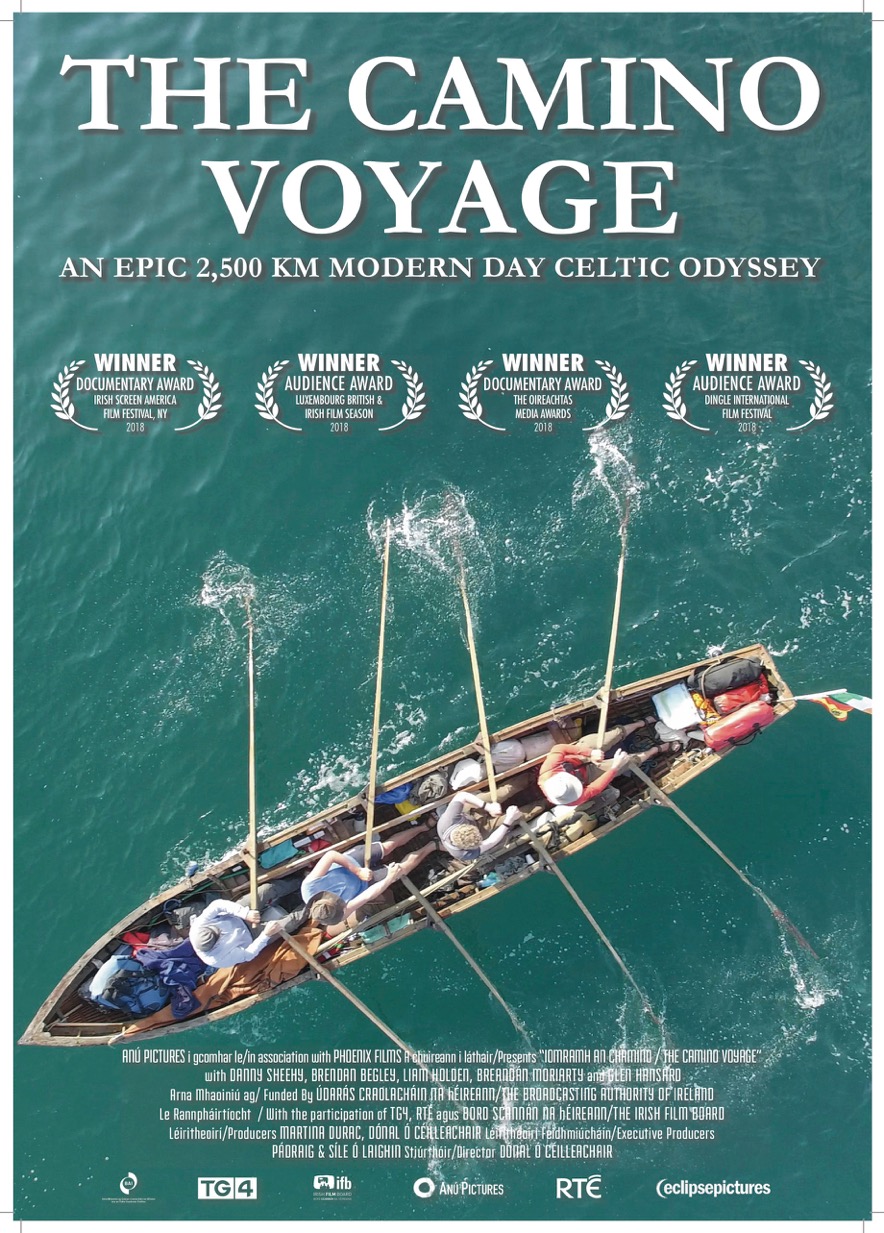 Movie starts at 7:30PM The only Tasmanian screening of the multi award-winning documentary "The Camino Voyage". An epic tale of constructing and rowing a traditional Irish curragh 2500 km from Ireland to northern Spain.  The Camino Voyage has it all - adventure, danger, courage, endurance, friendship, emotion and humour – and a tragic final twist…
1 event,
foyer & stairwell painting
1 event,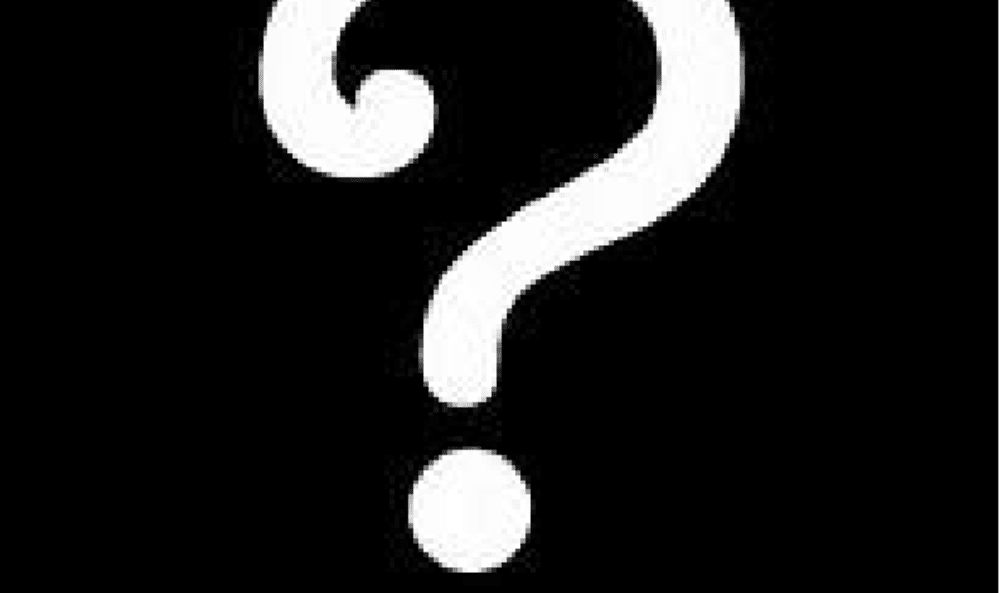 Movie screens at 7:15pm This is a FREE movie event….all welcome!
[contact-form-7 id="623" title="Events Newsletter Subscription"]