On Saturday 16 March, the Franklin Folk Club and the Palais Theatre presented a concert to thank our local fireys.  All proceeds went to purchase essential equipment for the Franklin Fire Brigade. (Click on the 'read more' link below for photos from the night)
Appearing on stage were some of our Valley's finest musicians and the night was a wonderful mix of local talent.  Over 200 people supported the event and filled the Palais!  All of the money raised on the night will be going towards much needed equipment for the Franklin Station that is not provided by the Tasmanian Fire Service.
To name just a few items:
1:    Upgrade of hand held radios with external microphones.
(The older radios proved inefficient during the recent fire incident.)
2:    LED head torches –
(While we have head torches for structural helmets, LED torches will facilitate night work at vegetation fires.)
3:    Pulse Oximeters (measure pulse and oxygen levels – to supplement the first aid kits in each Fire truck.)
4:    Samsung Tablets (GPS enabled) and hard cases, as used by the TFS career firemen to down- load local maps and fire ground overlays, extremely useful when negotiating bush tracks and newly established dozer cut fire breaks.
Unless you have been in a coma, the fires are still burning and these dedicated volunteers are still hard at it, patrolling the valley day and night. Keeping us safe.
Please find below pictures from the night: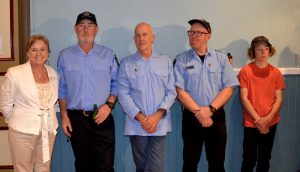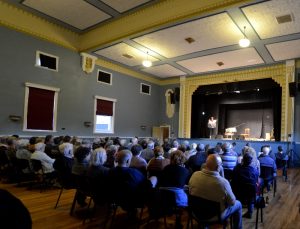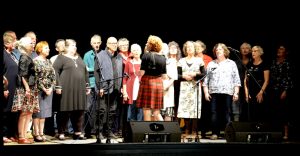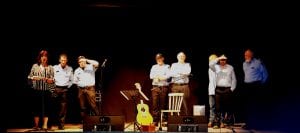 (Photos kindly provided by Voytek S)